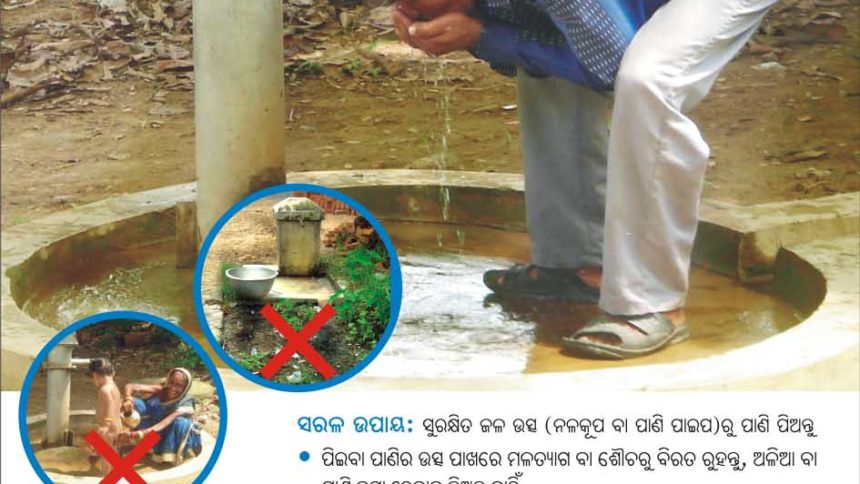 In response to the growing rate of disease and child mortality in slums, Ruchika started its intervention in the slums on water and sanitation. Through this project, Ruchika addressed the issues of unsanitary living conditions, ignorance about water and sanitation, and non-existence of physical infrastructure in the slums.
The Alternative school run by the organization in the slums became the platforms of the intervention. Approach was right based and the strategy was to empower the slum people in general and children in specific to demand for a sanitary living and provision of potable water services in the slums.
As a result, followings were achieved during the project period. Bhubaneswar Municipal Corporation has provided a land at Dumduma to construct a Community Sanitation Block. The Community Sanitation Block has been managed successfully by a trained and empowered Women's Group of Dumduma. The Junior Engineers of all the 30 districts of Odisha have been trained to adopt innovative approaches while addressing the water and sanitation issues in their respective districts.
The community members of Janta Nagar, Salia sahi have been working as a role model to support and manage a home water supply scheme successfully. Children have become change agents in their communities. 90 child representatives from the selected government schools in 30 districts have been trained on water and sanitation issues and they are presently training their peers in the schools. Plumber training was given to 30 people, who are involved in repairing of tube wells in the communities.
water-sanitation-2In addition to the software services many hardware assets have been created in the slums such as 4000 House Hold Latrines, 40 School Rain Water Harvesting Points, 50 School Sanitation Blocks, 10 Child-Friendly Latrines, 50 Compost Pits, 60 Hand Pumps were installed and 100 Hand pumps were repaired. All these assets were used by people and managed by the community based trained team (Watsan Committees).
Under Swachcha Vidyalaya Mission, we have constructed separate latrines for boys and girls in 42 government schools in Bouda District. The same was handed over to the School Management Committee and the maintenance of the latrines is done by us. Safe drinking water facilities are also provided to the schools. This program was supported by State Bank of India, Bhubaneswar.