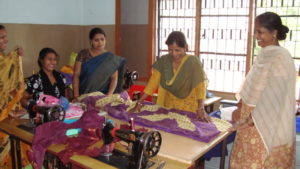 Skills that Create Employability
To contribute the development of the society by gradually eliminating unemployment through provision of employability skills the organization started the SMART centre with the support of Tech Mahindra Foundation.
The selected marginalized unemployed youths are provided with a three months training on computers, speaking English and skills for personality development which includes employment professionalism, team work, facing challenges in the jobs, setting up and meeting goals behavioral modulation necessary to deal with customers, coordination with colleagues and line managers and other skills required to compete in the job market.
After successful completion of the course the trainees are provided placement.