CHILDLINE (1098) for Children in Distress
In 1996, Childline India Foundation (CIF) launched this project "CHILDLINE", the country's first toll-free telephonic helpline for children in distress and/or difficult situations. As of now, it operates in 366 cities in all over India through its network of over 700 partner organizations.
We are also a partner and running the CHILDLINE since 2000. The child or any other concerned person can dial the tool free telephone number 1098, which is supported by the Ministry of Women & Child Development, Govt. of India. After getting the call, our Childline team member will rescue the child and provide all necessary services like food, shelter, medical help, counseling and rehabilitation/ restoration.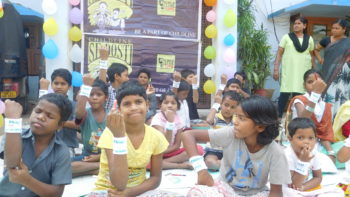 .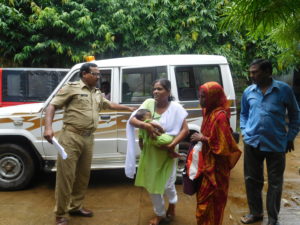 To date we have rescued more than 12,629.children from difficult situations. Out of which more than 92% children were restored to their parents and those who have not able to say their address or orphans are referred to different Shelter Homes, Orphanage and Child Care Institutions