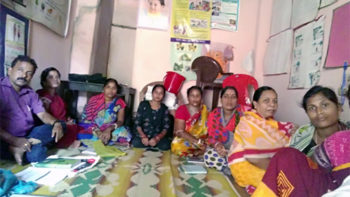 PACT – Parents Against Child Trafficking and SHAKTI Girls Project is for child protection from child trafficking, child marriage, hazardous work and abuse.
We believe that, when children are empowered to identify, recognize and be alert to risks to their safety, they can better protect themselves. With the help of Aangan Trust, Mumbai we have started this project for the adolescents in four slums of Bhubaneswar.
Through "Shakti", adolescent girls are connected to peers networks and supported to recognize harm, plan for their safety and negotiate for themselves. They do this by learning about rights and entitlements, articulating their aspirations, making educational and vocational plans, and accessing key services.
"Chauraha" connects adolescent boys to positive peer groups, and supports them to recognize protection risks they face. It does this through group sessions where boys talk about their rights, develop negotiation skills, and access key services such as de-addiction, government schools or hospitals.
Mothers and daughters across hotspots (slums) are finding ways to prevent child harm despite dangerous circumstances in their slums. We trained them to be the barefoot 'Child Protection Volunteers'.
This group of women is galvanizing the community to keep most-vulnerable children safe from trafficking, hazardous work, child marriage and abuse.