The Global Fund for Children sponsors outstanding children in the community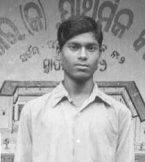 Giridhari Rana
A runaway from home during the super cyclone, he was picked up at the railway station and brought to ASRA. A victim of physical abuse by an alcoholic father, he was sent to Kolkata to earn a living. He escaped from the clutches of an abusive employer and survived on the Bhubaneswar platform. Admitted to Govt. school, he is presently in Grade 6. A brilliant student, he received a scholarship for securing 93% in the final examination and is now doing a computer course in NIIT. A bright and intelligent boy, he has won a number of prizes in various extra-curricular activities.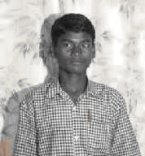 Jibanta Kumar Nayak
A tribal child, he belongs to an impoverished family. His alcoholic father did not send him to school but made him work to earn money. Caning was the answer when Jibanta wanted to go to school. He ran away from his village and came to Bhubaneswar where he was picked up on the street and brought to ASRA. He was enrolled in a formal school and is now studying in Class – VIII. He tops his Class in every examination. He excels in sports and other co-curricular activities.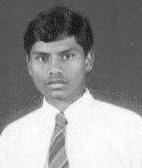 Ananta Kumar Nayak
A tribal child, he was brought to the shelter ASRA by a person from his village. Admitted to formal school he has passed his High School examination and is now working as teacher in the RSSO. He was assisted in his admission to college. He learnt computer operation in NIIT. He is a gifted singer and wants to pursue this hobby, and become a singer in the All India Radio & TV channels.
Raju Boitai
Coming from a broken home, he and his brother were found on the railway station and brought to ASRA. Earlier at a tender age he was picked up by another institution, where he was physically exploited and ran away. Beginning his educational journey, he was mainstreamed to a formal school and is presently studying in the 9th. grade in a Government High School. He is an exceptional artist and a recipient of many prizes. Under a scholarship scheme of GFC he did a short computer course at NIIT.